Rogers Hometown Hockey - Memories Made
---
---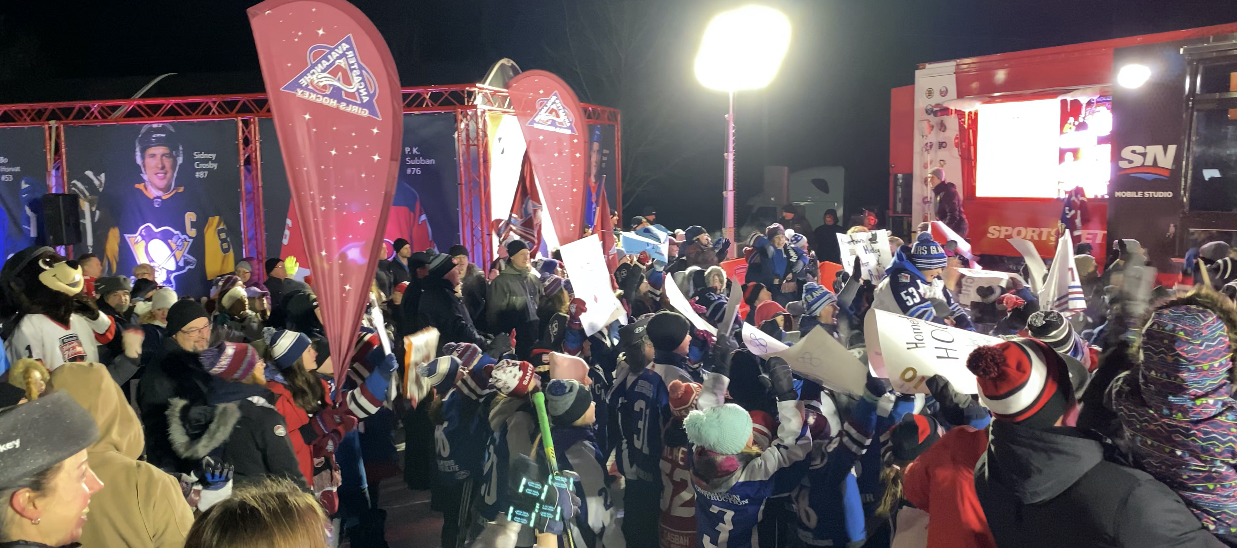 ---
Rogers Hometown Hockey Weekend has come and gone, but it was a weekend that created many memories and showcased great pride for the town of Ancaster as well as the City of Hamilton. The weather was about as Canadian as it gets - the perfect compliment to hockey, music, games, and all things Canadian.
A lot of work done by a lot of people made it all possible, and a special thanks goes out to those who gave their time and energy to ensure that the weekend was a great success. It WAS a success indeed.
Rogers SportsNet broadcast a very special segment in which Ron MacLean reflects on the things that make Hamilton, and specifically Ancaster, unique and beautiful. It is a moving piece that would make anyone proud to live, work, and play hockey in this town. If you missed it, you can view the video below. We thank the people at Rogers Hometown Hockey for all they did.
Lastly, the AAGHA would like to thank all of you who came out to support the events, and who showed your Avalanche Pride this past weekend. You are what makes it special.